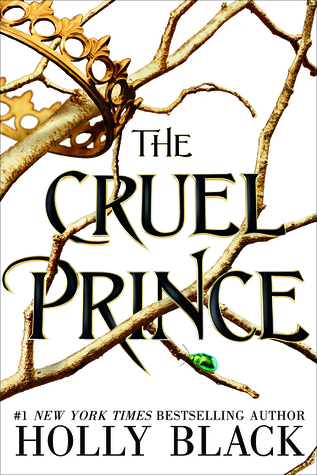 Fans of Holly Black will not be in the least surprised to find that she has created another world full of rich details and fascinating characters. Jude, the narrator, is half-sister to the daughter of a faerie lord. When Lord Madoc comes looking for his missing heir, he takes not only his own child, but Jude and her twin as well. The girls grow up in faerie, constantly reminded by everyone that they are only human and mortal, not part of the glittering throng. Jude yearns to earn her place as a knight of the court, which will offer her some protection. Taryn has plans of her own, and their older sister Vivienne wants to return to the human world and her lover there. If Jude takes the offer of one of the princes and becomes an agent prying into palace secrets, will any of the girls survive?
The character of Jude captures all the angst of growing up, in any world. She misses the human world, but wants to fit in where she is. She feels herself growing apart from her twin, each of them with dreams and secrets of their own. The privileged young members of the faerie court that torment the girls are like any group of rich bullies, sure of their own untouchable status and furious with anyone who doesn't seem to fear them enough. The descriptions of the inhabitants of faerie include the bold, the beautiful, and the hideous. Everything from the sparkling costumes at palace balls, the blood and violence of battles to show the prowess of the young, the dangers of the beautiful fruits and wines, to the misshapen faces and figures of the hobs and other servants are all described in detail that allows us to see them.
If you enjoy stories of humans in fantasy settings, using their skills and even their weaknesses to foil the plots of powerful faeries, then you should pick up
The Cruel Prince
. Since this is the first in a series, you will be able to follow along and see how Jude and her siblings do their best to stay alive and even succeed in spite of all their enemies.
I read an e-book provided by the publisher through NetGalley.