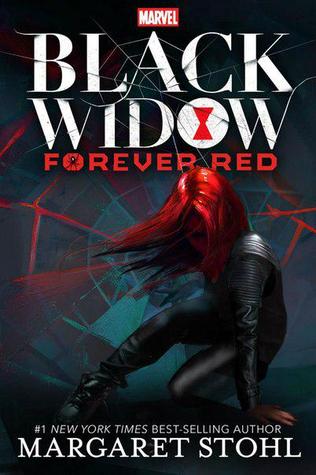 Anyone who is a fan of the Avengers (whatever the media type), will love this YA novel featuring Natasha Romanoff. It begins with a flashback to a mission 8 years ago in the Ukraine. The Black Widow is closing in on the man who stole her childhood and trained her to be an operative, Ivan Somodorov. S.H.I.E.L.D. has tracked him to a dockside warehouse and Natasha is going in after him. But things are never quite that simple in the life of the Black Widow, and she winds up rescuing an eight-year-old girl that night, a girl who was also going to be trained as a Red Room operative. Now, in the present, that girl is in the U.S. and their paths cross again, along with a teenage boy who gets caught up in the action. Russian mercenaries are in Philadelphia, but who are they after - Natasha, the girl, or the boy?
With scenes in Odessa, Philly, Moscow, Istanbul, and the S.H.I.E.L.D. Triskeleon, this story covers a lot of ground in more ways than one. Watching Natasha try to deal with two teenagers reveals a lot about her past. How can she cope with normal teens when she never had the chance to be one? What does she actually know about children or how to talk to them? Of course she does have Tony Stark to help and, as he tells her, he never actually grew up. And Agent Coulson seems like a normal enough person, so he probably knows a bit about what normal teens do.
With plenty of action, some humor worked in, maybe even a little romance, and lots of multi-layered plots to keep you guessing,
Forever Red
is a quick read - because once you start, you won't be able to put it down. If the other YA novels Disney has planned for the Marvel Universe are this good, they had better print large runs of each one for publication.
I read an e-book provided by the publisher through NetGalley.